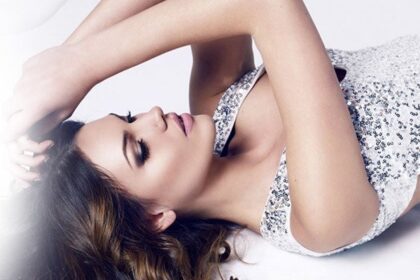 It is your desire to feel self-reliance
Charming looks is like a mission loaded to women. For the last 50 years, we can say that there is no research on this subject, no theory that has been presented. The issue that lies behind all of them is the breeding and productivity shortness of multiplication instinct
At the beginning of the most readable topics on the Internet are content about sexuality, love and dual relationships. If your primary concern is indirectly as an aesthetic surgeon, it is your desire to feel self-reliance, feel good and look nice to someone else. I'm doing this job for about more than two decades. Most of my patients are female and I feel I understand them better than my fellow men. Women are very intelligent and definitely they are leading the future of aesthetic surgery. But sometimes I observe that they are wearing details that do not really care about the opposite sex. When I express this, they can not hide their astonishment, but as I said, there are investigations and scientific facts.
Let's just take that glamorous 5 points in our headline immediately for you:
Eyes, lips, hair, skin and butt
There are no noses in them
That nose aesthetics is the most aesthetic surgery intervention in the world.
Look, there's no breasts in them.
That breast aesthetics is the second most important aesthetic surgical intervention in the world.
Now let's look at why these 5 are so much more attractive to men.
As I said at the beginning, the reason is extremely emotional!
Women and men are created beings to multiply. Although we usually do not accept our partners when choosing our lovers, this multiplication instinct lies behind our likes.
Fallen eyelids is one of the first signs of old age. In the same way, fuller lips, shiny hair and fresh skin express youth. A curved butt line also conjures up youth, that is, fertility.
If I come to the clinics and want to have a nasal aesthetic, if there really is a nasal shape that is compatible with the total facial beauty but is incompatible with me, I will definitely say that. There is no requirement that the nose will be like a stick. Even if it is extremely amorphous, some noses add so much air to the face that nobody can say the ax. If you fix that nose, I'm sure all the character of the present face will disappear.
Well, what kind of aesthetic surgery offers these 5 center of attraction now let's look at them:
Areas around the eye are the first signs of aging. Botox applications will be the right choice if you are not looking for wrinkles. For eyelid collapse, it is possible to benefit from the surgical practices we have solved in a very practical way.
The lips are fresh, moist and plump. For this, the application of lip balm and f tratansfer gives very effective results.
The hair is actually at the forefront of our most important accessories. I especially recommend the injection of Organic Hair for weak and spilled hair.
After 25 years of age, you should definitely apply an anti-aging cream. That's exactly where the spider web cream comes in.
And BBL … This surgical intervention, which is referred to as a Brazilian Butt Lift, actually offers a great deal of shape and contour correction to the buttocks.
Finally, do not forget to add a big smile to your face …
Take good care of your body and soul!