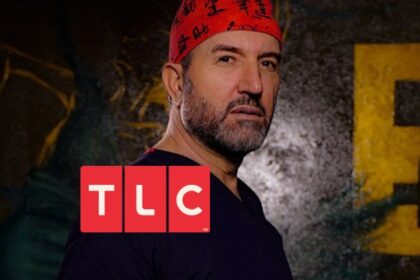 The programme ''Is This Me?'', which promises to offer new life
TLC construction is Turkey's first domestic channel. "Is This Me?" is a programme is set to become a phenomenon, with the operations performed by B-Bulent Cihantimur. The programme ''Is This Me?'', which promises to offer new life to individuals who are victims of aesthetics, is also assisted to everyone with congenital or post-aesthetic problems.
Doctor B was chosen as the first aesthetic surgeon to initiate the concept of aesthetic plastic surgery in the first domestic construction of the TLC channel. The election criteria considered different aspects such as creativity, talent and technical skills by doing so they have considered different candidates from an international perspective. The name of the programme "Is this Me?' were actually created by a patients who came out of the surgery by looking at the mirror and saying, ''Is This Me?'. The Programme provides life stories of different people with the opportunity to gain from their individual experiences, also to present the positive processes of change on TLC screens to all viewers. 'From the very beginning, we had the desire to present these stories in an ethical, compassionate and sensitive way. It is my greatest desire to reach this goal and inspire someone'. Aesthetic surgery is a branch of medicine that tries to resolve the problems of people in any part of their body, giving them the solution for their problem and strengthen their self-confidence. We have tried to articulate the processes of the operations, the periods of recovery and the most obvious and realistic explanation of what can be done. This programme is about the real-life stories of people who want to look at the mirror and want to say '' Is This Me"? In hope to fulfil their dreams and give them hope for creating a better version of themselves.' Doctor B.
You can follow the program times of the first episode "Is This Me", which will be published on Wednesday, March 6 at 22.30, from the @bulentcihantimur instagram account.