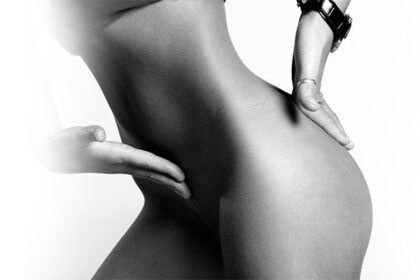 Changes seem like the new ideal sizes for women
Size and shape of desirable female buttocks have varied according to the cultures throughout the history. When we examine the old paintings, sculptures and other art forms, we observe that from time to time the artists have created a female figure with buttocks size they considered ideal. Similarly, a symbolic representation of the buttocks was created as it happened for the breasts.
In our modern age, new fashion trends, the increasing accessibility of the Internet and of course, the media's influence have caused the changes on the body image and made these changes seem like the new ideal sizes for women.
Loma Linda University conducted a study
Their aim was to determine ideal, larger and more natural butt sizes. To do this, by using simulated mathematically balanced images they intended to update the ideal waist-butt ratio.
Operations called buttocks augmentation, gluteoplasty or Brazilian butt aesthetic are among the fastest growing procedures in plastic surgery today. Despite these dramatic trends, since the ideal rate, which will guide the aesthetic gluteoplasty techniques still has not been updated; the Loma Linda University has decided to do this study. Many features of attractive butts have often been described, but these are not up to date. Today, if a more sensual butt and waist ratio is mentioned, they believe that the current ideal butt ratio should be reconsidered.
1146 people were surveyed
Loma Linda University carried out an analysis to be able to guide the hip aesthetic surgery planning, a total of 1146 people attended to this population analysis on the ideal hip characteristics, 116 people (13.6 percent) presented their aesthetic preferences, therefore they were not included in the survey, the remaining 989 participants included 482 women (48.7 percent) and 507 men (51.3 percent).
For this study, they have uploaded hip photos to digital media from the back and side views with varying ratios. Different waist-hip ratios and ranging vertical ratios were defined. The data was classified according to the age range, gender, ethnicity and nationality of participants and it was analyzed.
Curvy buttocks
These are the results.
It has showed that former standards have gone, there is a significant change on the waist-butt ratio and "curvy buttocks" has a new ideal waist-butt size. Here's how they explained:
The aesthetic targeted hip operations is giving the patients what they desire the most. We have done this study just to guide and help the patient and the plastic surgeons during the decision-making process. We have confirmed that a more dramatic angle between waist and butt is desired. Based on the previous standard, we have found out that the new ideal butt image is "curvy". Information obtained from this study has the potential guide for surgical planning. "
Of course researches should be done and choices should be learned. But this is what I always tell my patients:
A wider, fresh, fit, smooth buttocks with a thin waist curve is the best shape. Also, fat injection is the best choice for giving this butt shape. You cannot get a desirable result from a butt augmentation surgery done without shaping the waist curve or upper leg form. Therefore, you should approach with a holistic perspective and focus on the waist and upper leg as well.
Take good care of your body and soul