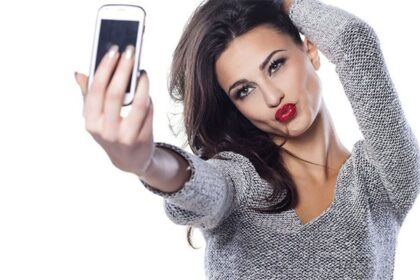 The effect of social media on plastic surgery
It is a fact that social media constantly survives in your life and that it is definitely increasing its influence. According to a survey conducted by the American Academy of Facial Plastics and Reconstructive Surgery (AAFPRS), the instagram media, especially based on visuality, pushes people to think once again about their appearance.
The questionnaire was made to 753 people .. 33% increase in the number of aesthetic surgeries is connected to social media. Because social media has caused people to lose their self-confidence.
Why do you think that we're always on social media?
Yes, we live in a very visual world, and even before we actually get to know a social or professional person, we're researching, and we're looking at their instagram account. Even in job interviews, even social media accounts of people in recruitment processes are now being controlled.
What about plastic surgery?
There's a filter. She filters her face for hours, plays with the color, straightens her nose and makes a hair transplant. She's thinning her legs, her breasts are larger, she's smaller and even muscular. No picture with or without filters. The face and body seen in the mirror in the morning is not the same as that put into the instagram last night. This is the effect of social media on plastic surgery. It has come to the work of aesthetic surgeons, that is to say… People now realize what they look like. The mirrors were always in our lives, but we see how many times in the day hurricane the mirrors. However, the mobile phone is under our hand and we constantly photograph our face, and before putting it on social media, we censor and organize it. Those who are tired of this arrangement began to get help from aesthetic surgery. Everybody wants to see what your high school girlfriend or boyfriend looks like now, and nobody wants to be seen as ugly or old. That's what led people to plastic surgery …
The most preoccupied with aesthetic surgery is pre-post and even if you have a huge logo on it, foreign doctors steal and put on their pages. Look out! Please note that the photos on the Instagram are not photosensitive and there is no other doctor.
Technology has progressed, and we can now achieve very good results even without surgery. Why shouldn't we feel better?
The most common questions on social media
I'm usually making funny sharing. Even if I share the result of any operation, I mean everything in a friendly language. I have a follow-up audience that has a high energy and a very strong subject. They certainly do not accept errors, they immediately alert. The most frequently asked question is the subject of price. I also have a lot of foreign followers. Pain and healing are among the most frequently asked questions.