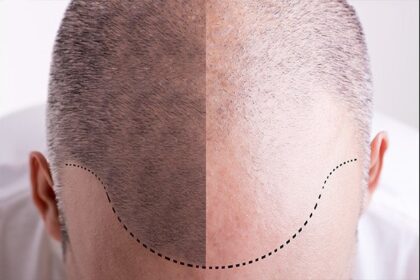 Harvesting the fat cells
In the previous issue, I wrote about organic hair transplantation we developed after an R&D period of 2 years. We as surgeons tend to ignore understanding what hair really is and how it grows since we continuously carry out studies on hair, its structure and roots. However, I observe that the patients who contact our clinics are actually curious about the hair bearing tissue as well when they ask us what "organic hair transplantation" is. In this issue, I will be sharing information about hair, as it is the most significant and important aspect of the physical appearance of both men and women.
First of all, I would like to emphasize that hair plays an important role in gender and identity formation as well as our emotional coding and that it has a really complex structure in contrast to the general opinion. If hair transplantation centers cannot become part of this world and use various methods without knowing them by heart, they will have to accept failure.
Our work on organic hair transplantation was also the start of a journey to the interesting world of hair roots. Almost all of our hair roots are formed in our mother's womb during the 22nd week of the fetus. At this stage of our life, about 5 million hair roots are formed. One million of these are located only on our scalp. The hair roots along with the follicles and the papillae right under them feed our hair. This is the area where our patients with hair loss experience problems. In short, the real reason for hair loss and balding is the insufficiency at this area. Sebum produced by the hair sheath is critical for the vital properties of the hair. Similarly, hair roots devoid of sebum start dying and thus causing one to lose hair.
Now, you cannot achieve successful results even if you perform hair transplantation using state of the art technological devices and an effective skill. The primary goal should be the balding area experiencing nutrient issues. This information is important for us in organic transplantation. We first try to solve the problem of the area and then plan hair transplantation accordingly.
At this stage, we get help from the fabulous property of stem cells which are the most important building blocks of hair transplantation. The adipose tissue of the patient is the best source of stem cells. We harvest the fat cells of our patient and enrich it with stem cells after passing it through a certain process. We then administer stem cell injection on the inefficient balding area and carry out the hair transplantation procedures. You can think of this as planting seeds to a field.
The better your field is, the higher the crop quality, efficiency and health will be. This is exactly the case with organic hair transplantation; the transferred roots start feeding instantaneously while holding on firmly and thus the new hair that grows is much healthier and voluminous.