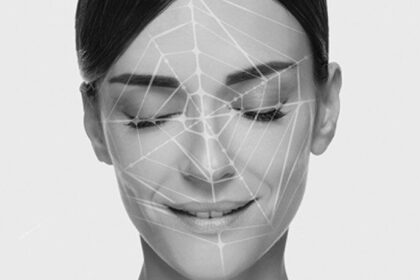 "Reject Aging" Club..
In 2011, I started thinking how to name a technique that I had been working on for a long time. It must have reflected the natural, shown its power and given an idea about its benefits to the skin. One morning, when I noticed a perfect, tiny spider web on the edge of my window, I found the important details that I had been looking for. With its flexible and spectacular structure that resists wind, sun and other factors, this natural wonder gave its name to a non-surgical facelift.
"Reject Aging" Club..
The Spider Web Facial Aesthetic firstly gave self-esteem to my patients. They have noticed the difference day after day and started to get out from their shells, while silently shouting "I Reject Aging!"
For those who are afraid of surgery..
People who were afraid of getting surgery experienced the comfort of non-surgical Spider Web Aesthetic to fix, loss of form on their face and body. Skin will be numbed with anesthetic cream and a number of threads defined by the degree of skin corrosion will be placed beneath the skin.
Getting younger each day..
As soon as the Spider Web Facial Aestethic treatment completed, patient will see and feel the revival of their skin. We listed the benefits of the technique on our websites and via visual and all types of media we could access. We explained that the body reacts to the threads and it weaves its own biological collagen around the threads, accelerates the elastin and fibroblast production. We stated that the threads don't have any side effects, they dissolve within 6 months, the skin starts renewing, stretching, the lines & wrinkles start to disapear so we can delay aging with this repeatable application.
Short-term practical applications..
The Spider Web Facial Aesthetic proved itself to be a beneficial method which is short-term, practical and does not keep you away from your social life. Patients who had it done, left the clinic after reapplying their make-up. People who have small problems due to their sensitive skin, started to observe improvement in a couple days.
For each skin zone where the skin lost its form..
Even if the face area is the first choice, one of the biggest advantages of the Spider Web Aesthetic is that it can be applied to every area like inside legs and arms, chest, abdomen and neck…
But the biggest danger is…
Its popularity and efficacy caused a great danger. We tried to raise awareness as much as possible with the statement "Be careful for unregistered applications". The Spider Web Facial Aesthetic is an application which should be performed by professionals who has anotomical knowledge, technical details and the mastery of hand. Therefore, before having this application done of which name and patent rights belong to me, I strongly suggest you to choose our authorized doctors who have been tranined and have been Spider Web Facial Aesthetic certified.
Take good care of your soul and body!